Do you need in-duct purification for your home or business?
Get in touch with us for more information.
When you think about the comfort of your business, the chances are reasonable that you often think of the heating and cooling system first. And you're right! The HVAC-R system not only regulates the temperature in your home but also plays a significant role in determining your home's indoor air quality.
The air quality and comfort level of your business for your customers and employees are so important. Debris, including dirt, dust, dander, and pollen stuck in your ventilation system, can aggravate allergies and cause respiratory issues. Other environmental factors such as air pollution, carbon monoxide, and ground-level pollution levels can also impact indoor air quality.
Breathe Easier With Better Indoor Air
Poor air quality within your business can cause issues for your customers and employees. The following symptoms can possibly occur among individuals exposed to substandard air:
Headaches
Fatigue
Difficulty Breathing
Congestion
Allergic Reactions
For those with allergies or asthma, some of the triggers that can result in discomfort or attacks include:
Dust mites
Secondhand smoke
Pets
Pests
Mold
Pollen
We focus on offering our clients with prompt, professional, and exceptional HVAC services that help to improve indoor air quality.
Steps To Improving Your Indoor Air Quality
Luckily, business owners have options and don't have to settle for poor quality air in their companies. There are three ways to gain control over your indoor air quality.
Source Control – Source control helps to manage or eliminate the source of poor indoor air quality. Generally, source control is one of the most effective ways to minimize the adverse effects of poor air indoor air quality. Being mindful of all products you use and keeping a clean home help regulate the pollutant and particle levels in your home.
Ventilation – Building ventilation exhausts and dilutes pollution and other sources of poor indoor air to improve your indoor environment. Popular methods of ventilation could include the installation of an exhaust fan, which increases outdoor air flows. Open windows and the use of mechanical ventilation systems help clear the air, particularly when pollutant sources are getting used.
Air Cleaning – Air cleaning is effective at eliminating pollutants using cleaning methods proven to work. This method of treating indoor often utilizes the use of electronic particle air cleaners, air filters, and ionizers to remove contaminants that negatively impact indoor air quality.
Professional HVAC-R Services
Properly maintained HVAC-R units could last 15 to 25 years.
All of the components that work together play an essential role in maintaining comfort and indoor air quality. Here are factors that could impact your indoor air quality:
HVAC-R Unit Size – While you might think that bigger is always better, that isn't the case with heating and cooling systems. An HVAC unit that's too big for your space is less efficient, and when in cooling, doesn't remove humidity from your home.
Ventilation And Ducts – The job of the ductwork and ventilation system is to circulate treated air within that space. Without regular cleaning, dirt, dust, and dander accumulate. Each time your HVAC system switches on, these materials get blown throughout your living area. As you can imagine, these contaminants can degrade your indoor air quality significantly.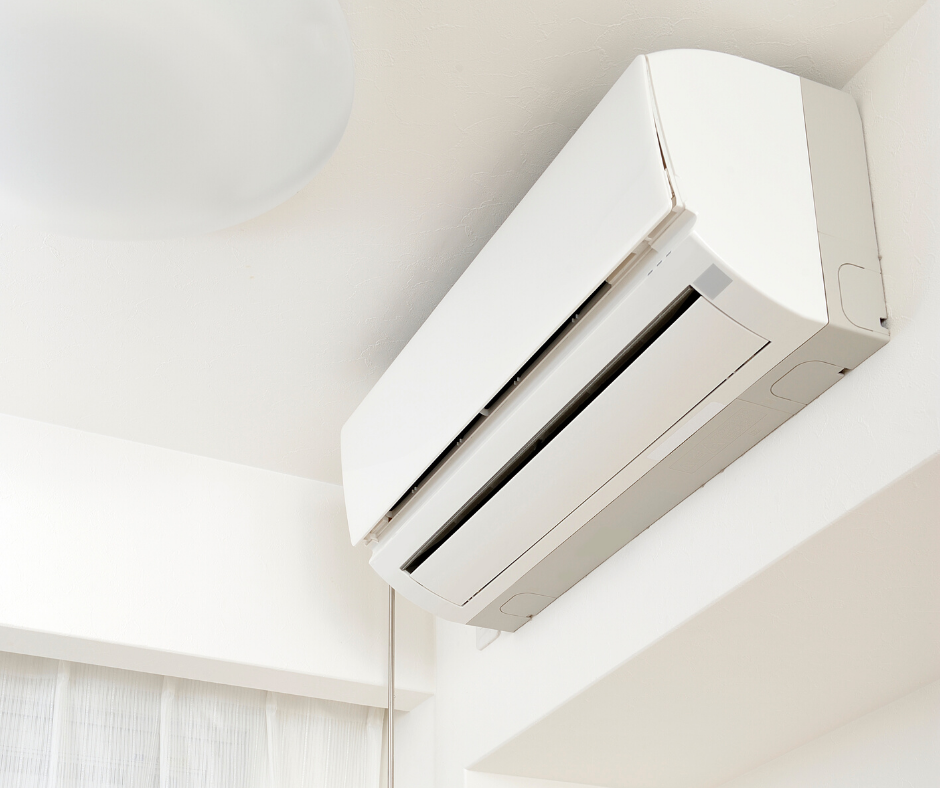 Ductless, Mini-Split Heat Pumps
Ductless, mini-split-system heat pumps (mini splits) make good retrofit add-ons to buildings with "non-ducted" heating systems, such as hydronic (hot water heat), radiant panels, and space heaters (wood, kerosene, propane). They can also be a good choice for room additions, where extending or installing distribution ductwork is not feasible.
Like standard air-source heat pumps, mini splits have two main components: an outdoor compressor/condenser, and an indoor air-handling unit. A conduit, which houses the power cable, refrigerant tubing, suction tubing, and a condensate drain, links the outdoor and indoor units
With over forty years of experience working with commercial clients, we can help you maintain a high level of indoor air quality. Contact the professionals at J.E. Johnson for all your indoor air quality needs!
We accept the following payment options: